Reimagine Business Process through Intelligent Workflows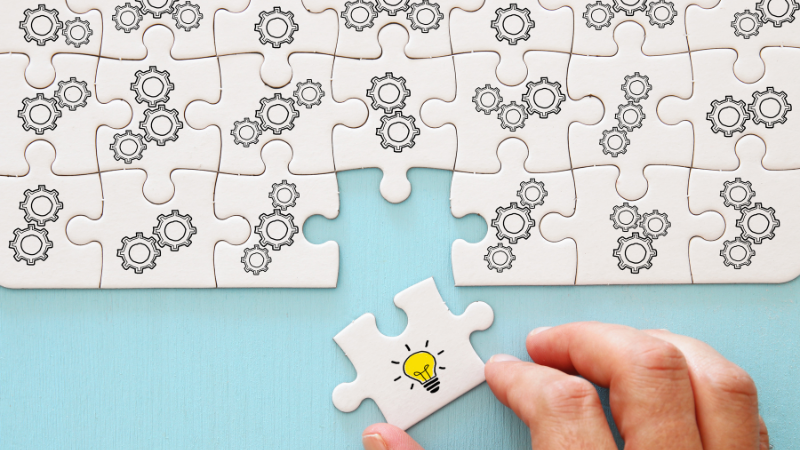 How Outdated Processes are Damaging your business
We are living in the age of technology and innovation. Traditional processes and workflows have become outdated. Operations and process models are being reinvented to increase cost-effectiveness.
However, not all businesses are adapting to the revolutionized business process, which results in increased costs, a lack of efficiency, and halted growth. Outdated processes end up damaging your business and cause loss of customers.
Adopting the latest processes, methodologies, and workflows are crucial to business progress and relevance. And here's where we come in…
We offer business process consulting services for a variety of industries. We enable growth, increase efficiency, and keep your company up to date through intelligent, fully orchestrated processes that take into account users, customers, employees, and business partners alike. Neologic works on streamlining your organization's processes to successfully empower your business to deal with everyday operational challenges.
How We Help You Revolutionize your Workflows
Communicate & Evaluate
We provide you with not just what you are looking for, but also what you need. Oftentimes our clients come to us with what they are looking for but are unaware of what their business needs to move forward. Our team of experts consults with stakeholders to resolve communication loopholes, find out deep-rooted issues, and build logical inference based solutions.
Value & Retention
We deliver value. Our company works on understanding customer values, solving predominant problems, mapping processes, and reinventing solutions. Through dedication, collaboration, and understanding of clients' requirements, we offer reliable results, customer retention, and client satisfaction. With our personalized solution, we bring you sufficient ROI that will not require extensive support.
Customization & Integration
We help businesses optimize their workflows and achieve their operational goals through customized integration of processes and business solutions. At Neologic, our team of experts and industry professionals develop and integrate custom applications at minimal cost and faster delivery, to help stay ahead in the tech world.
Business Process Setup
Businesses often focus on acquiring and retaining clients and customers, all the while neglecting business processes. This works well initially but as organizations grow problems due to lack of process start piling up. At Neologic, our team of experts will help you design a custom business process to optimize your operations and keep your businesses running as smoothly as possible.
Cost reduction
Neologic helps eliminate redundancies in your operations and workflows across business functions and technologies. We work on cost reduction for your company to plan on reinvesting savings in new technology & business initiatives.
Optimize your Processes through Business Consultation
Process Optimization Solutions
Transform your business through personalized and intelligent workflows, leveraging process modeling, process repositories, automation, and process analysis to innovate and optimize your end-to-end business processes with ease.
Technology Solutions
Utilize our custom technology solutions designed to enhance your results and improve operational efficiency. Reinvent your applications by integrating our ingenious technology solutions and personalized applications that offer robust functionality and reliability. 
Leverage Intelligent Automation
Invest in automation to reduce workload and establish a digitally augmented workforce. Scale your business operation through leveraging intelligent automation. Automating your processes drive business efficiency and get intelligence-based results and analytics. 
{CTA1}